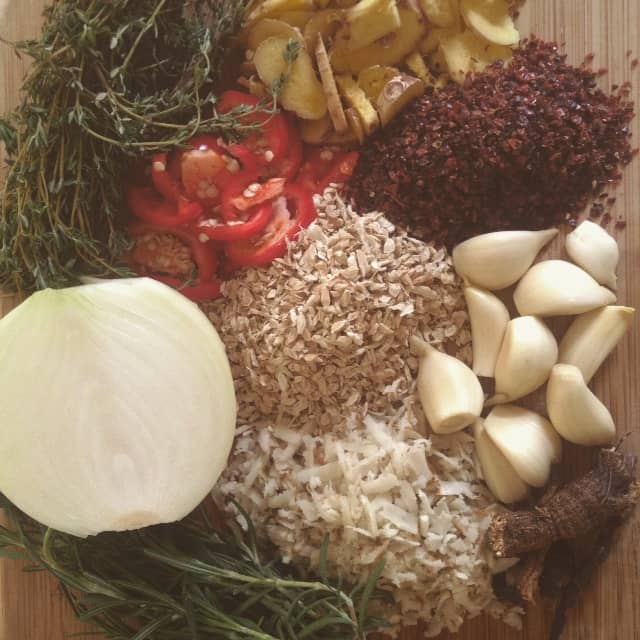 It's been a trying couple of weeks for my family. My parents, my aunt, and uncle were on the Grand Princess Cruise ship where 21 people tested positive for COVD-19. They were being quarantined in Georgia and arrived home last night.
Sometimes, no matter how careful we are with our health, stuff happens and there's not much we can do. So we do the best we can. And all well-being roads – whether it's coronavirus, flu, [insert next global virus] or chronic illness like anxiety and depression can be supported and soothed with simple— but not easy—health habits like adequate sleep, sunlight, real whole foods, and keeping sugar to a minimum, if at all, consistently. And great relationships to keep you steady through it all.
During the grueling 5 days my parents spent in a small windowless cruise ship cabin with no natural light, my sister and I spent lots of time with them on Whatsapp video chat so that we could all feel more connected. Videos of Eça kept them going. At Dobbins Airforce base in Georgia, my parents spent lots of time outside and took long walks within their permitted isolation zone (with masks on which was mandatory).
As soon as we had an address for them, we shipped them powdered organic Amazing Greens (the best we could do at the time), the purest, cleanest vitamin C supplements, and a large bottle of raw organic fire cider (ingredients in the picture above courtesy of Land Spirits, one of my most trusted places for herbal medicine).
They have had their spirits lifted by the kindness and care given to them by the many volunteers and employees from the state and government agencies that have made their transit and their time in isolation as pleasant as possible. They said these people are heroines and heros.
For me on the outside, the major tweak I'm making is getting more sunlight and time in Frick Park (trees release phytoncide, an antimicrobial essential oil! H/T to Andrea Nakayma for teaching me this) while avoiding crowded public spaces.
I hope to share in my next Well-Rounded my parents are holistically healthy and getting to drink their usual fresh green smoothies instead of powdered greens.
Immunity 101? While building immunity is essential, immunity and it's bio-individuality is also a mystery. Whether it's antibiotics that can be toxic to certain people because of mitochondrial damage or now the emerging too clean theory that can lead to acute lymphoblastic leukemia (the most common childhood cancer), it is becoming increasingly clear that our immune systems need a delicate balance of being strong and being tested. While doctor's say alcohol is the number one immunity suppressor, research also shows how sugar can put your immune fighting, white blood cells into a temporary coma. Swapping out sugar for real, whole foods with a side of fire cider (I took this when I had a cold coming on in January and it cleared it up in one day), will help to fortify your immunity.
Chronomedicine. Syncing our eating and circadian rhythms by eating more earlier in the day and less towards night to support glucocorticoid hormones like cortisol and blood sugar control, can have potent anti-inflammatory and immunosuppressive properties to support a healthy immune system. For example, those who ate a big breakfast and a small dinner prevented obesity and high blood sugar. Researchers also found working out before breakfast to have profound health effects like better blood sugar control and fat burning effects (but not weight loss) and eating a bigger lunch than dinner to help weight loss in overweight and obese women. Women also need to remember to sync eating and exercising with their menstrual cycles to prevent fat storage from the stress of being out of sync with your hormones, whose requirements vary depending on where you are in your cycle.
Whole Foods: In the Wild. Ever wonder what real whole foods look like in their natural habitat? What do sesame seeds, cashews, and cocoa look like before they end up in the grocery store? See 15 photos of where the real whole foods are grown.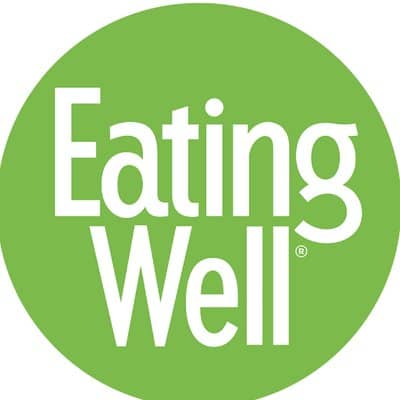 Vitamin-C is known to support immunity. And given most of us don't get enough veggies, we all could use more Vitamin C from our food (supplements aren't always helpful or worth spending money on). Try these Vitamin-C loaded recipes to get high-quality Vitamin C you'll absorb and enjoy!
End the Binge-Restrict Cycle
Intuitive Eating and the Anti-Diet movement suggest that the root cause of bingeing is restriction. That's true. And, there are two other root causes: deregulated blood sugar and our "story" that makes us be all-or-nothing, with food just being one area we approach life like this.
If we don't address all three, we often end up feeling worse while terrified of gaining excess weight (which often leads to bingeing from feeling out of control).
In this current Insatiable episode, I share how to:
Stop restricting after a binge using the "3-5" rule
How to get out of the all-or-nothing cycle that is the root cause of the bingeing in the first place (this is the psychological equivalent of living in the gray: trying to get pregnant or dating even though you aren't at an ideal weight are two of millions of examples.
The three stress responses that lock us into all-or-nothing BEING so we can't see any other choices and how to start seeing new choices.
If you're looking for a result-oriented, holistic approach to ending the restrict-binge cycle (this also applies to those of you who only restrict!), this episode is for you.
Read the transcript
Be well,
Don't miss Well-Rounded, get it delivered directly to your inbox