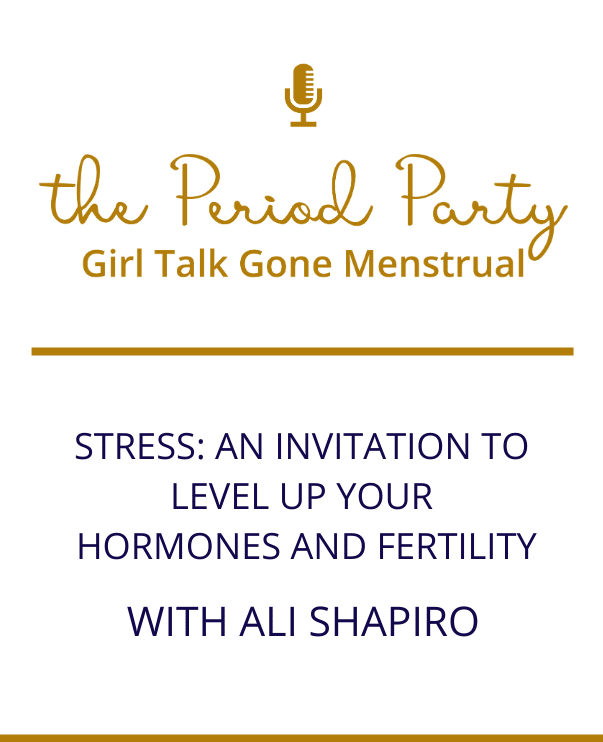 I recently chatted with Nicole Jardim and Dr. Nat Kringoudis for Episode 163 of the Period Party.
I shared how I overcame my infertility diagnosis (including how my thyroid function was normal by western medicine standards yet wasn't healthy enough to get pregnant), we discussed how after a certain age, we have better chances of getting pregnant naturally versus IVF, and how to look at stress as a symptom, not a root cause, to level up your hormones and fertility. All in 30 minutes!
Chicken or Egg, Weight Gain or Inflammation? Knowing weight gain is more complex than a calorie deficit, research is illustrating how health issues lead to weight gain (not vice versa). For example, psoriasis and other skin inflammation conditions actually lead to weight gain versus obesity being a cause of inflammatory skin conditions. Gut bacteria can communicate signals to immune cells that cause inflammation, which is being recognized as a root cause of childhood obesity and most adult health issues. In our daily lives, poor sleep leads to sweet cravings and then processed carbs and sugar can trigger insomnia. We do know a common denominator in health and weight challenges is low-quality carbs like processed foods, which accounts for as much as 42% of the average American's calories. Starting with whole, real foods is the simple (and not always easy) key to get out of this infinity feedback loop.
Healthy Fats, Responsibly. Avocados are the current health food darlings as research shows a positive impact on obesity, in part because healthy fats balance blood sugar. Healthy fats are also shown to reduce cholesterol (sugar is the main driver of bad cholesterol). But there is deep concern over the Mexican drug cartels "expansion" into the avocado industry and how avocado farming is causing droughts in Chile. As consumers, it's important not to let avocados go to waste (put lemon or lime juice over them to preserve them longer after they are opened) and look for the fair-trade label to ensure workers and the environment are also getting a fair deal.
First Chair Patient and Advocate. The more we learn our own bodies, the more we understand the range of our choices, including that health-care begins outside the doctor's office and includes that which brings us most alive. Dagmar Turner knew that surviving a brain tumor wasn't just about being tumor-free – it's also about a life worth living. In this breathtaking video, watch as Turner plays the violin during surgery so surgeons could do their best to not compromise her musical abilities. This is what collaborative health-care at its best can look and sound like.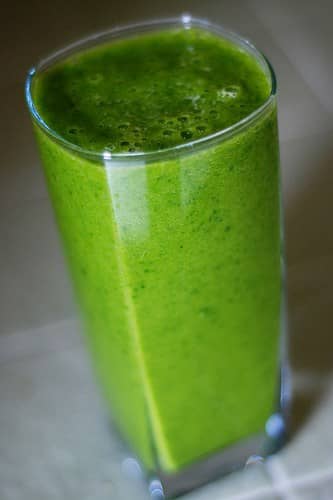 As my pregnancy progressed, I became more afraid of listeria than childbirth. I stopped my green smoothies because even though I wash my veggies in baking soda, I had irrational fears of this food-borne illness that can kill a baby in the womb. As I can feel spring in the air, I am craving adding green smoothies back into my diet (and you can drink them with one hand which is essential with an infant).
Here's my simple and flexible green smoothie recipe so you can be sure you are drinking a healthy green smoothie at home or when ordering out with whatever is available and not unknowingly ingest a sugar bomb.
Redefine Self-Acceptance
When I was struggling with food and my weight, I used to think self-acceptance meant resignation. And that didn't feel like freedom. I was living in a body that didn't feel like a warm, welcoming home. It was not only uncomfortable on the outside, but also on the inside with my cravings, reflux, horrible IBS spasms and depression.
What I came to realize was that if we define self-acceptance as responsibility for our bodies, we can begin to make true peace and acceptance with our bodies.
In this current Insatiable episode, I show you how to apply the four stages of competency theory to master self-acceptance for our wellness goals and food choices, including how to take responsibility for our food allergies (which can severely block our intuitive eating abilities) and how to not feel deprived with food allergies or life for more eating consistency
Read the transcript
Be well,
Don't miss Well-Rounded, get it delivered directly to your inbox