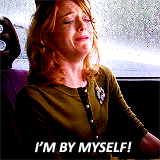 Lately, loneliness has been coming up quite a bit as a key reason that my clients fall off track with their food. Research has found that being attractive, intelligent or popular doesn't make us feel less alone. Rather, there's a root cause that makes us feel alone —and this is a common reason that people eat out of alignment with their goals.
Here is more on the root cause of eating and loneliness, including why traditional emotional and intuitive eating rules often don't work and/or are unsatisfying.
And if you're interested in how emotions like loneliness can actually be an impetus to improve your nutrition and well-being (instead of a cause for backsliding), join my free webinar series. This webinar series is a free, sneak preview of my WAIETN Live program, which opens for registration on August 5.
Don't be Icarus: With the sun being redeemed for its healing properties, the question becomes how do we get the benefits without the catastrophic consequences? First, realize it's not the sun itself you need to be afraid of, it's burning that is shown to cause melanoma. Interestingly, high SPF sunscreens are associated with an increased risk of melanoma—likely because people stay in the sun longer with a false sense of security. To safely get the benefits of the sun—and a tan, not a burn— eat these foods to help your body better absorb the sun, gradually expose your skin to the sun (start with 5-30 minutes a day, twice a week and don't take your indoor office body to the beach for a week straight without first walking outside a couple of times a week with your skin exposed), use low SPF, non-toxic sunscreen (or clothing to cover up) and common sense about sun exposure (hint: listen to other body cues like exhaustion).
Throwing out the Baby with the Bath Water? Many are in the mood to smash the wellness industry as a capitalist cottage industry that further feeds into societal ideals of female beauty. Ironically, the origin of the wellness movement was in part women's search to find answers to their unique health issues and pain that were largely dismissed by the traditional health system. Medicine, drugs and research are largely centered around the male body which is now recognized as the Gender Pain Gap. Yes, become aware of wellness scams but also approach the traditional system with the same healthy skepticism. The FDA and EPA both have longer histories of mixing capitalism and science at the expense of our health. Look no further than Monsanto's Round up, on trial for cancer and other health issues as Exhibit A. Examine both traditional and alternative treatments with an open mind and critical eye to see what feels right for you. Straying from nature, including our own true nature, seems to consistently yield the worst prognosis.
Heal Yourself, Heal the World?Do you want to understand how a regime gets elected and then enacts the trauma happening at our borders? Bethany Webster, former Insatiable guest, explains the connection between doing our own emotional healing work and being effective in this crisis (instead of turning towards apathy or rage) in Modern America's Mother Wound: Why the State Interferes with the Mother/Child Bond to Maintain Power.
Prime your skin to better absorb the sun with this easy tomato gazpacho recipe from Ali Martin at Gimme Some Oven… who loves cooking way more than this Ali.
Simplify & Healthify: skip the croutons, use ready made gluten-free bread and skip the sherry vinegar if you don't have any. Cooked Blended is better than take-out!
When we think about emotional intelligence (EI), we think of it being covered in the Harvard Business Review or in leadership training. EI is the missing tool doctors and health professionals need when they say, "you need to stress less". Ok…but how?
EI enables us to not just stress and eat less, but also live more; it is a radical healing tool that enables you to stop re-acting past trauma patterns and finally heal.
I invited the brilliant breatheworker Ashley Neese onto Insatiable to share her breathtaking recovery story from addiction, which includes EI, breathework, and how she stopped blaming herself for the trauma that she experienced.
Breathe Your Way To Consistency with Ashley Neese

Read the transcript
Building things up because what does it mean if they're easy?
We're exploring how we build up things like grocery shopping, cooking, exercise, and other tasks we don't like as a way to further avoid or procrastinate.
Our weight and health battle narrative makes us think if we aren't "gearing" up, we aren't working hard enough. When we think this meal wasn't 100% sugar-free or that walk didn't count as a work-out, we make the perfect the enemy of the great.
What works instead? This month in the Insatiable membership community we'll be clarifying and exploring how to live and be healthy with more ease and less "gearing up."
Be well,
Don't miss Well-Rounded, get it delivered directly to your inbox