Truce with Food opens for registration next Monday: register between February 10-17 and save $500!
I've met many of you in my Truce with Food discovery sessions. I love these because I want the right people in the program as much as you want it to be the right fit (it's no fun running a group of people who don't want to or aren't ready to be there).
A lot of you are wondering:
Is this is different than therapy that has you journal about your feelings before you eat? Yes. We address the "background" feelings that make us feel like we are on a balance beam with food; it's the "how" we feel about food. These feelings have been normalized. We work on how we are creating these chronic feelings rather than just "feeling these feelings" and with this, we can prevent them.
Do we get to the root and work through putting life on hold, like waiting to date until we're thin or how we can love and feel good about our careers but still turn to food when we're burned out from stress or boredom? Yes. Our trauma and stories have made us incredibly high functioning and great catastrophizers. We work through this all-or-nothing way of living, food included.
Can I use my insurance? Most people can use their FSA or HSA accounts to pay for Truce with Food. Check with your individual plan to verify.
Will I get individualized attention? Yes. This group isn't "super-sized". There are only 15 spots available so everyone gets individual attention and the healing power of being in a small group. If I've learned anything on my healing journey, being surrounded by other people who "get it" and take action is the medicine I didn't know I needed. Battling food can isolate us and being with others to work through our stories is double the healing. This year there's also an option to do the group plus private sessions.
Sugar Blues? Another day, another piece of news on the addictive quality of sugar. The latest published research shows that sugar artificially stimulates our brain, making it more of a reward than learning and social interaction. Like other drugs that overstimulate reward centers, there are consequences. Refined carbs trigger insomnia while sugar triggers metabolic, inflammatory and neurobiological processes tied to depression. Eating real, local foods can help awaken our taste buds since the more real flavor we have in our diet, the less we go for the manufactured sweet flavor. And healthy soil has natural antidepressants. Those of us without a green gardening thumb can still get these benefits in the local regenerative or organically farmed foods we eat.
The Untidiness of Nutrition In a Vacuum: While Mediterranean, Paleo and Intermittent fasting can all provide initial, small weight loss and some health benefits, researchers found maintaining the diets long term to be a challenge. This is in part because our biology, with its complexity, cannot be simplified into a one-size-fits-all diet but rather requires an incremental, experimental approach to see how what we eat interplays with our unique biology and lifestyle. However, we can find elegant nutrition models that help us know where to start based on where we fall on the Vegetarian-Mediterranean-Paleo spectrum and how this provides clues to our emotional well-being.
Sour Cinnamon Buns? With Harvey Weinstein's trial now underway and a group of brave women have their day in court, it's time to turn back the clock for a laugh. Enjoy for the first time (or revisit) the genius of The Everywhereist and her hilarious response to the ridiculous send-off Mario Batali gave two years ago when his own sexual misconduct allegations came to light: a cinnamon bun recipe (you can't make this stuff up). This "laugh so you don't cry" account of making the rolls, is laced with zingers like "The base of the rolls is pizza dough – Batali notes that you can either buy it, or use his recipe to make your own. I make my own, because I'm a woman, and for us there are no fucking shortcuts."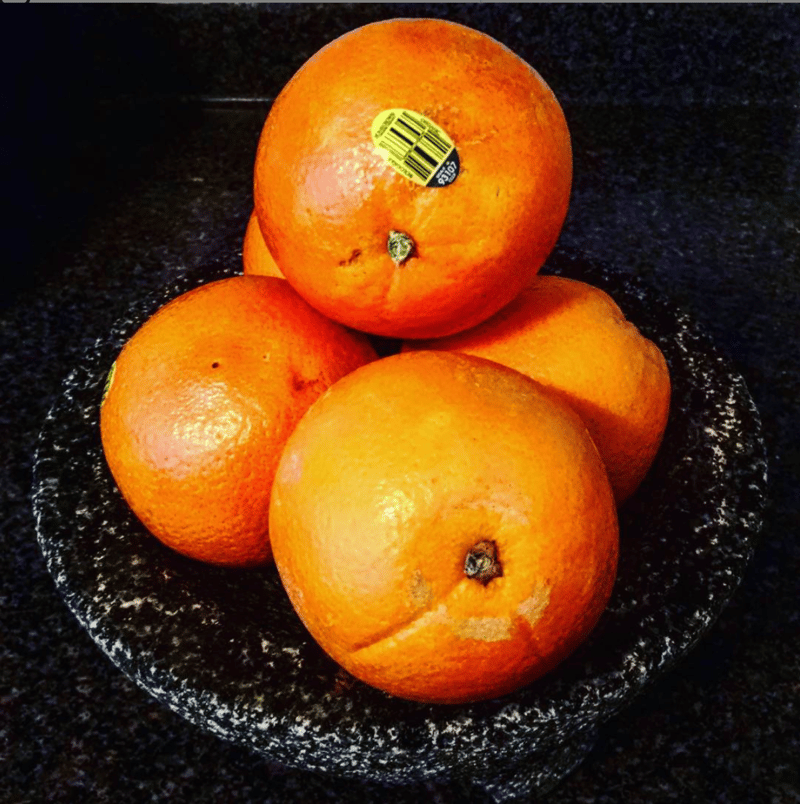 One of my favorite ways to satisfy sweet cravings in the winter is organic oranges. Organic fruits and veggies taste better because they contain more nutrition as nutrition develops in part from naturally fighting off pests and healthy soil.
As my Grandma, at the age of 92 used to say, "To get the old people to understand organic, don't call it organic. Tell them "get the produce not sprayed with pesticides." In the States, look for the 9 on an orange (or any produce's PLU code), which indicates organic.
Stop Monitoring Your Food
Have you noticed more food and self-care rules usually lead to overwhelm, exhaustion and Chuck It F@$# it, instead of better results? With our food, body and health goals, if we have to keep doing more, it usually means we aren't addressing root causes. Mother Nature is one elegant woman, where less is more.
In this current Insatiable episode, I get into why more food monitoring is counterproductive and how to get out of the "monitoring but not executing" cycle. Learn if you are sympathetic or parasympathetic dominant and how this influences what diet (noun not verb, i.e. vegetarian, Mediterranean or Paleo) works best for you.
Tune in to learn how food and weight monitoring is actually a symptom of a psychological root cause imbalance—as well as the solution.
Read the transcript

This program isn't a bandaid. It is not a set, one-size-fits-all plan. It's all about you and what makes you unique.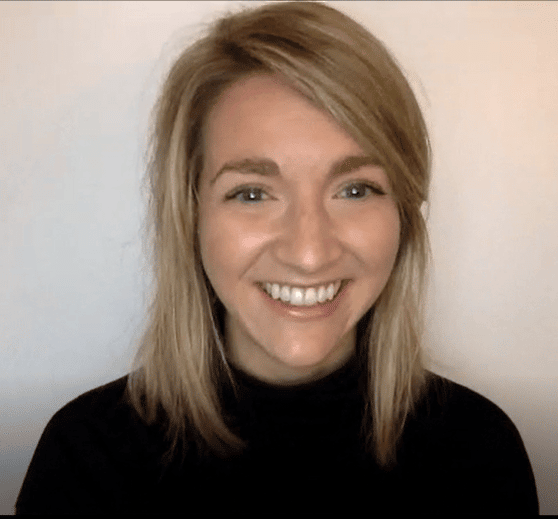 After 15 years of having food control my life, I was exhausted. On top of that, I felt lost on what I wanted to do in life (little did I know they were actually related). All I could think about was food… And I was tired of it. So after being an avid listener of Insatiable and loving Ali's thoughts, I enrolled in TWF.
This program isn't a bandaid. It is not a set, one-size-fits-all plan. It's all about you and what makes you unique (through comfortable and uncomfortable times). Food is just the top layer of what's really going on. Ali helped us pull off that top layer pretty quickly, and guided us through the muck of the past, present, and future, which was difficult. However, now I rarely think about food… I feel more confident that I am able to take up space in the world without doubting my every move, conversation, outfit, etc… and that independence, to me, is freedom. Ali is a brilliant, enlightening, inspiring, enthusiastic, comforting woman that truly wants to help! –Christie Liberatore
To hear more of Christie's story, including how she got better results with no rules, watch here.
Be well,
Don't miss Well-Rounded, get it delivered directly to your inbox