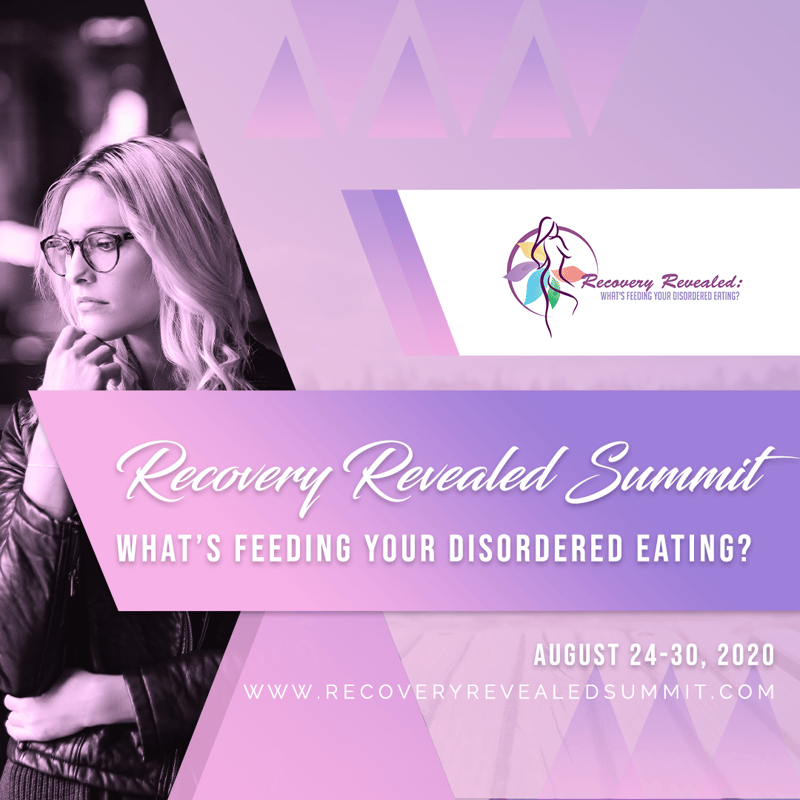 The two private spots I had open were scooped up. Never fear. If you still want to turn COVID chaos into deep, transformational change in your relationship with food and health, you have options. My Why Am I Eating This Now? live group program starts September 8. Registration runs August 31-September 7, with a special early registration savings this year. You can get a free sneak peak of this program in my upcoming, free webinar series, Get to the Root Cause of Inconsistency and Get Back in Control of Food.
And, while everyone has a different relationship with food, did you know that for 30 million people, disordered eating fills their lives with pain and a lifelong struggle with food (and I think this number is a gross underestimation)?
Disordered eating is not new, but we have seen NEW (and very hopeful integrative approaches) to help address many of the root causes, like negative body image, trauma and obsessive thoughts.
My friend and colleague, Mindy Gorman-Plutzer has brought together dozens of leaders to share NEW information and protocols to support a special unique journey toward disordered eating recovery in the Recovery Revealed Summit, which starts next week. Join for free here.
Quarantine Catch-22: While two doctors challenging extended lockdowns were censored and removed from YouTube, Sunetra Gupta's recent findings echo the scientific reality that prolonged lockdown and social distancing has consequences. Without exposure to germs, our immunity will be compromised for future pandemics and the coronavirus, as it eventually becomes like the flu. This is because the microbiomes in our gut, livers, kidneys, vascular system and brain each having a unique ecosystems of viruses, bacteria & fungi that maintain balance & function and contribute to immunity and overall health (your mouth alone has more than 750 species of bacteria!). Expanding our biodiversity with exposure to different natural environments and food variety is a step we can take to ensure our biomes commune in profound ways.
Microbiome Nutrition as Integrative Care: The microbiome isn't only integral to health, but it's also proving critical to disease management. University of Virginia scientists found that diet can cause microbes in the gut to trigger changes in the host's response to a chemotherapy drug, either increasing or decreasing both the effectiveness and toxicity of the drugs used for cancer treatment. And in the new field of cancer immunotherapy, the variety of a patient's diet affects their microbiome and treatment effectiveness more than probiotics; probiotics only provide a few bacteria strains that can actually crowd out and overtake the biodiversity of a healthy microbiome. The nutrition-microbiome interplay extends to just about everyone. For those with Irritable Bowel Syndrome (IBS), a history of antibiotics in individuals consuming a Western diet was associated with the greatest risk for IBS turning into Irritable Bowel Disorders (IBD). And for babies, the bacteria in their first stool – which is influenced by a pregnant woman's diet, home environment and antibiotics in pregnancy – could predict obesity.
Eating Disorders Come in All Colors, Genders and Sizes: When most people think of anorexia, they think of someone like Karen Carpenter (one of my Mom's favorite singers), who was emaciated, female, and white. Yet almost half of those with anorexia nervosa are at or above normal weight and disordered eating behaviors occur in young people irrespective of their weight, gender, race, ethnicity or sexual orientation. Disordered eating is especially prevalent among teens and young adults who participated in certain competitive sports like figure skating or dance, that overemphasized a particular weight or physique. Learn more about how unhealthy weight control methods predispose people to disordered eating and actually lead to weight gain.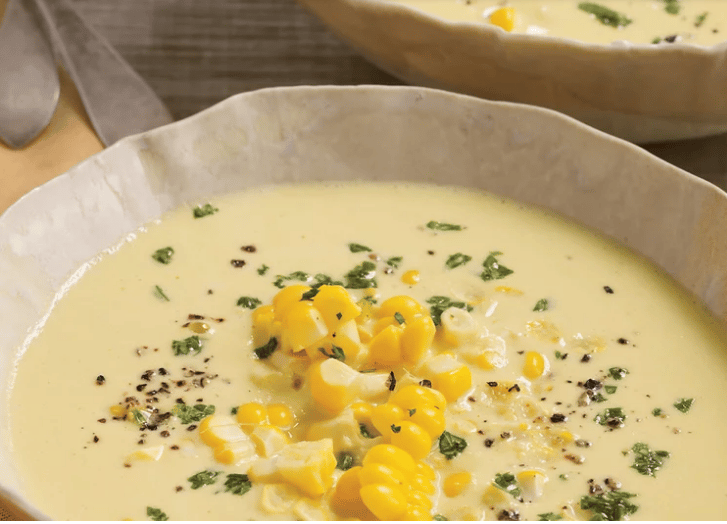 Our 412 Food Rescue Ugly CSA has lots of corn right now (side note: the produce is not ugly at all. And did you know people don't buy "ugly" produce because they think it means they are ugly and "cosmetic issues" contribute to 10 million pounds of fresh farm food wasted each year).
This raw sweet corn and cashew soup might be one of my all-time favorite soups. Easy, healthy and no need to turn on the oven, which is nice in the heat of August. And if you don't have cilantro, try parsley!
Fix Your Period Cravings with Nicole Jardim
PMS cravings. Sleep disruption caused by perimenopause. The pain and emotional toll of endometriosis. All of these issues can be exasperated by sugar and also the reason we turn to sugar. How can we get out of this downward spiral? In today's episode with Fix Your Period author Nicole Jardim, we will discuss:
Sugar's role in disrupting our hormones (and thus our period, thyroid and perimenopause symptoms)
The master "trap door" to less period and hormonal sugar cravings
When in your menstrual cycle you are more sensitive to sugar cravings and when you can have sugar and not feel the effects as much

Navigating hormonal challenges from endometriosis to perimenopause (including the emotional and soul callings)

The easiest tips I've ever heard to reduce and prevent sugar cravings caused by your hormones

Be well,
Don't miss Well-Rounded, get it delivered directly to your inbox